Well another type of project I have been wanting to try since I got my Silhouette Cameo cutter was making vinyl masks to be used in laying over glass object for etching.
Verdict: blasting wins hands down IF you can do it, have the space/cabinet..etc
I used the 'air eraser'.. and the media sold at HF. (my kit even came with a little bottle of it).. but I bought a bigger one for $10.00
It's the stock aluminum oxide 220 grit I think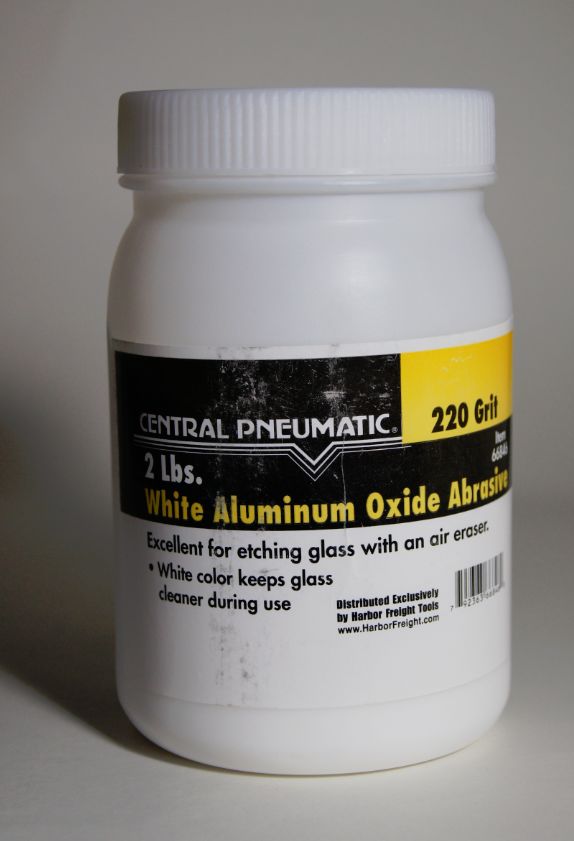 http://www.harborfreight.com/2-lbs-220-grit-white-aluminum-oxide-abrasive-66846.html
HarborFreight being the mess that it is.. actually has/had two kits when I went there..
A bunch of this one: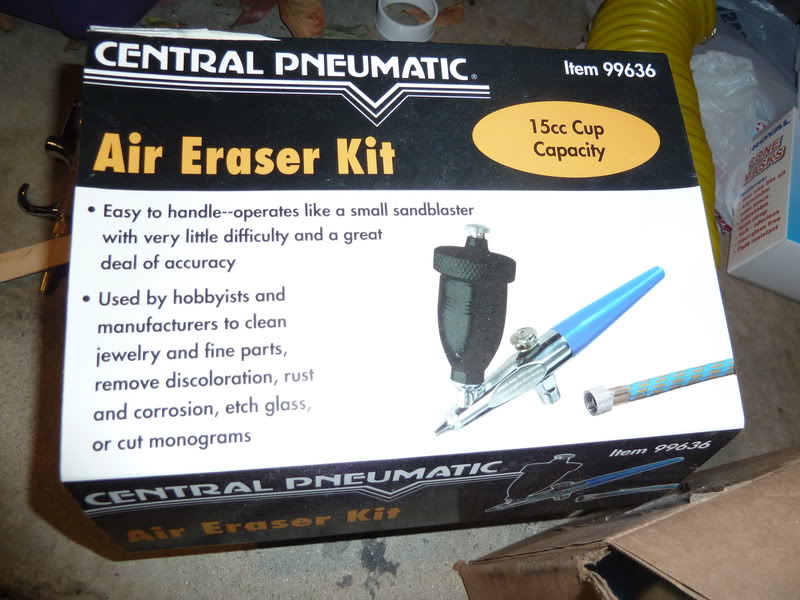 that look like nothing more than the gun & hose..
and waaaay in the back I saw a different box, which looked like real 'kit'.. gun, hose, bottle of al. oxide abrasive, wall mount/hook, and crap-tastic face mask..lol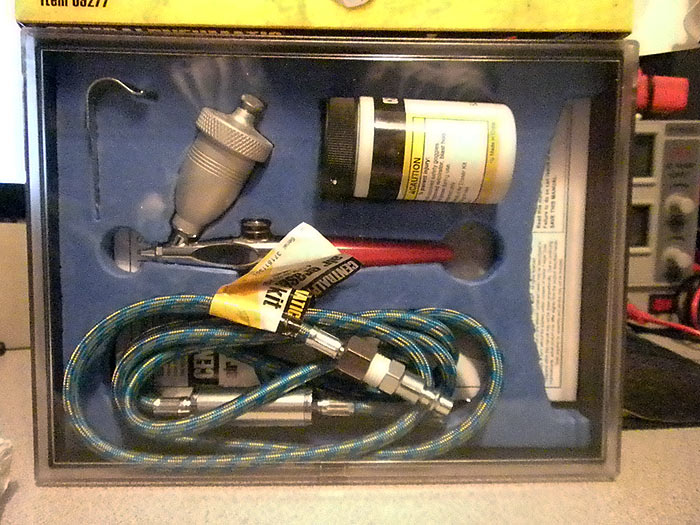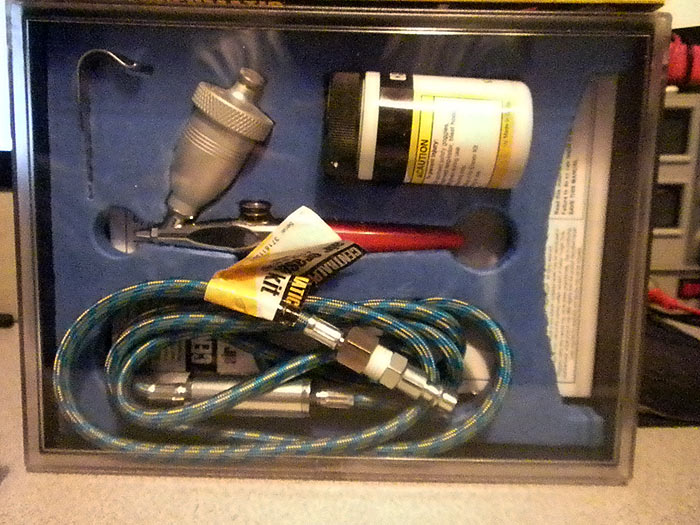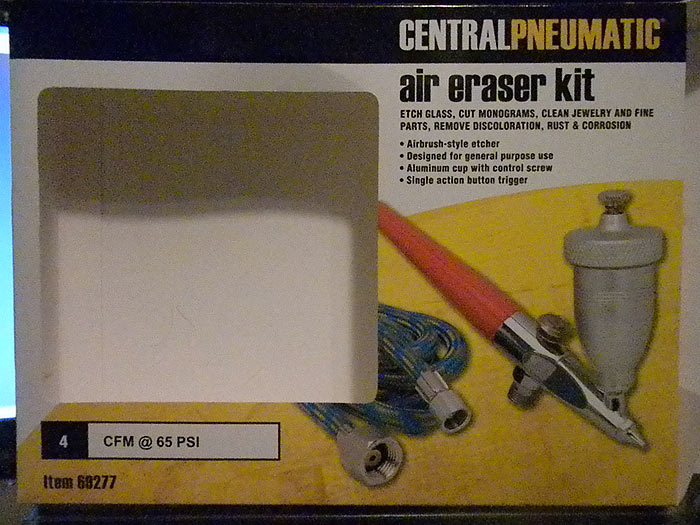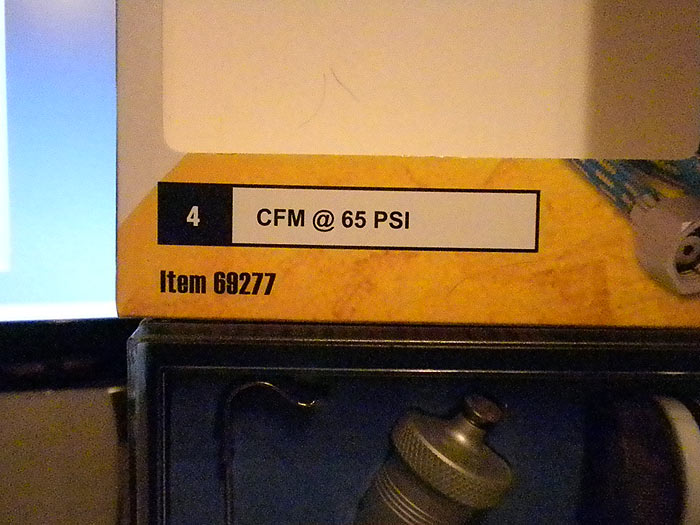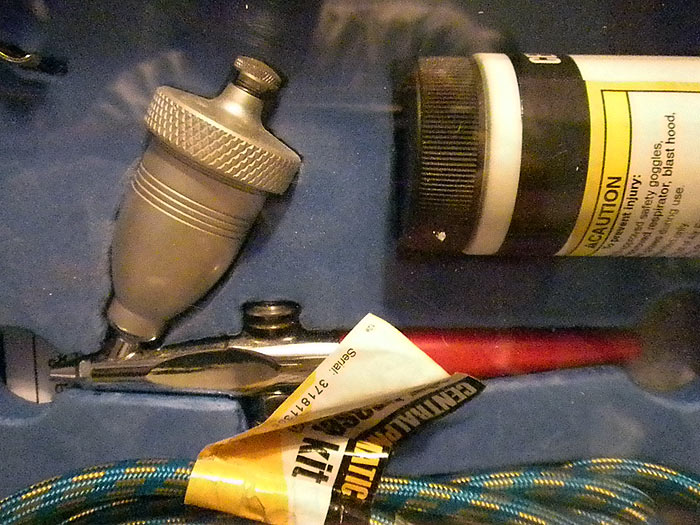 red body vs body gun for 'quick' sign of different kits.. (and part numbers)
according to HF though.. 1 or both are discontinued? (so who knows.. they don't know much over there)
decent purchase for under $20.00USD … probably not as quality as more expensive ones.. but it works.. sometimes a quick shake to unclog media, but got the job done none the less.. J
As for the two etching styles I tested:
here is the cream I tried initially..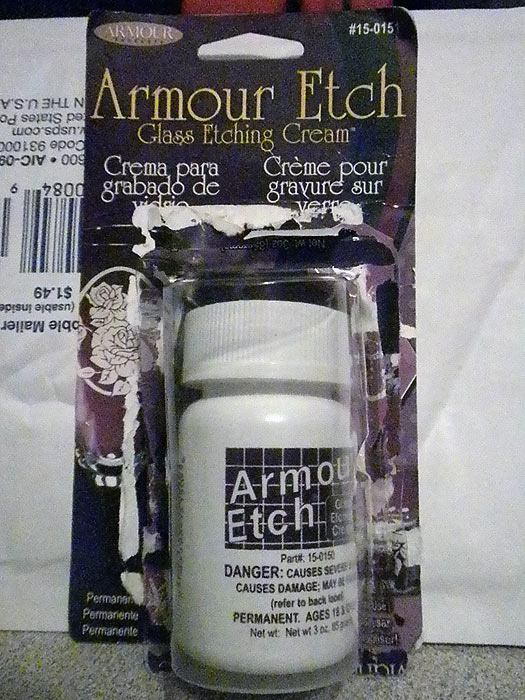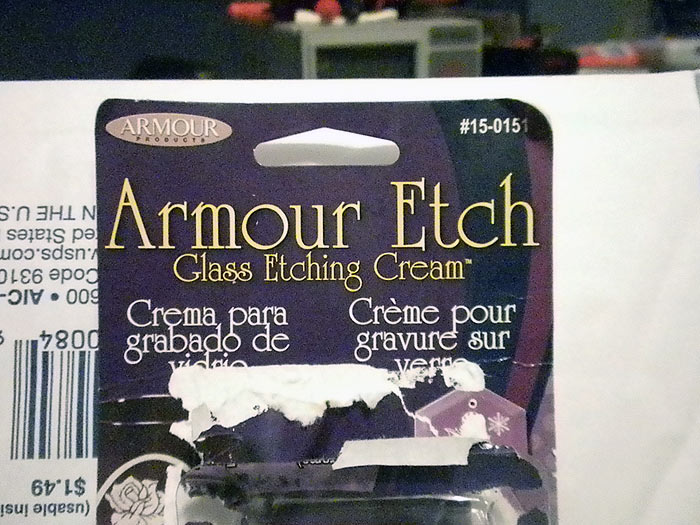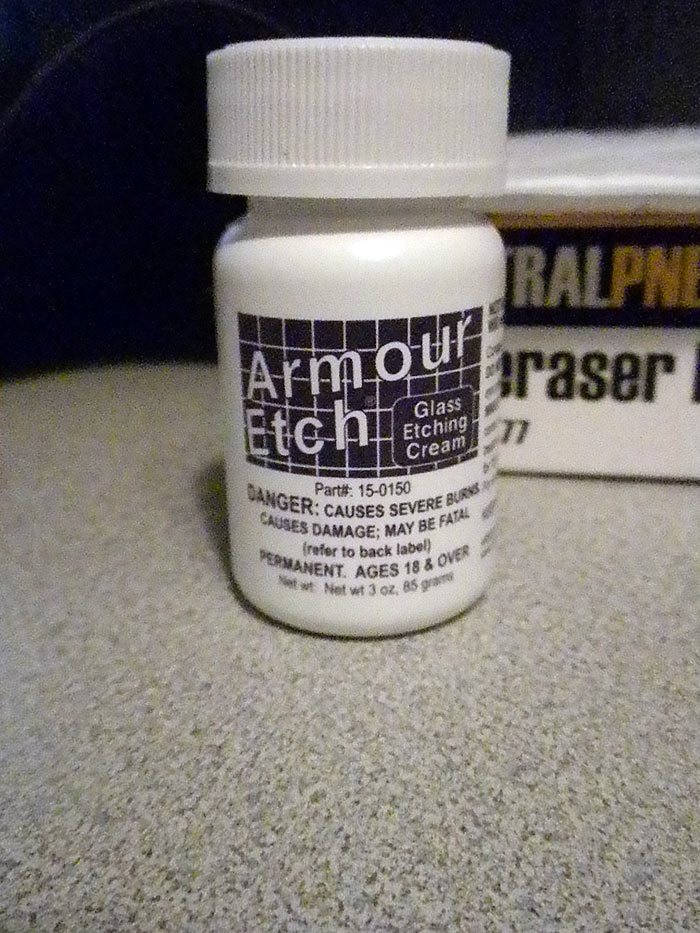 at first I thought the cream results were "OK"..
I had read about the non-uniform finish.. (lighter/darker/patchy in some areas..etc)..
I got the same thing()s/results.. however.. to be fair.. Im not sure if I didn't have a CLEAN glass/surface to begin with.. or maybe some of the 'stick' (residue) from the painters tape/transfer paper was left on the glass in certain areas? Oil from fingers?.. using a cream, ALL of that can affect it… so I don't want to blame it ALL on the cream
So I was like 'meh' (might have potential if I can be more careful., was definitely easy & fast and required little prep/clean-up..etc)
RESULTS: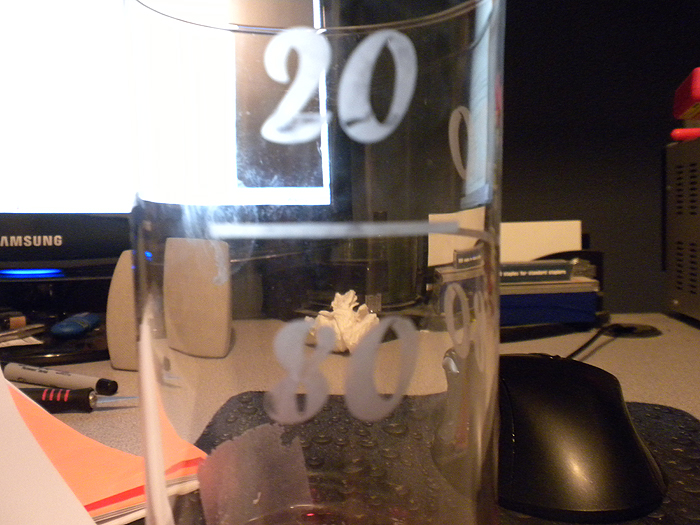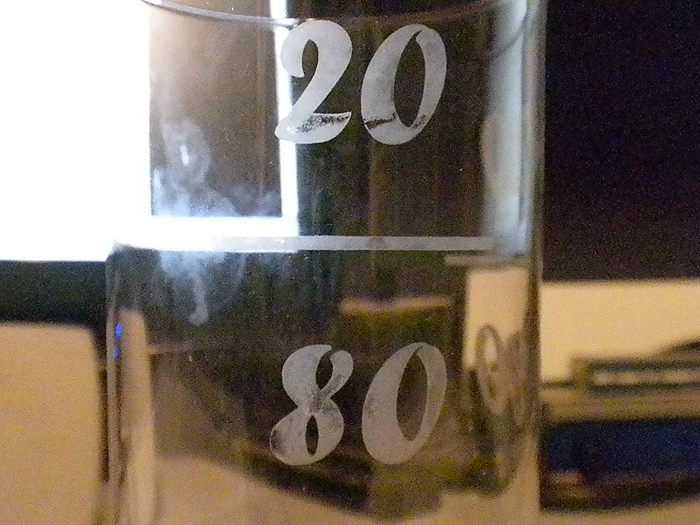 **I put the cream on fairly THICK.. and left it on for 4+ minutes.. (the recommended time is 60 seconds)
When I tried the blasting method.. the results were MUCH better and, if can be done, is the method "I" would choose/do every time.
Darker, more uniform 'etch' is left.. decent edges as well.. (even on the 10+ font at bottom)
RESULTS: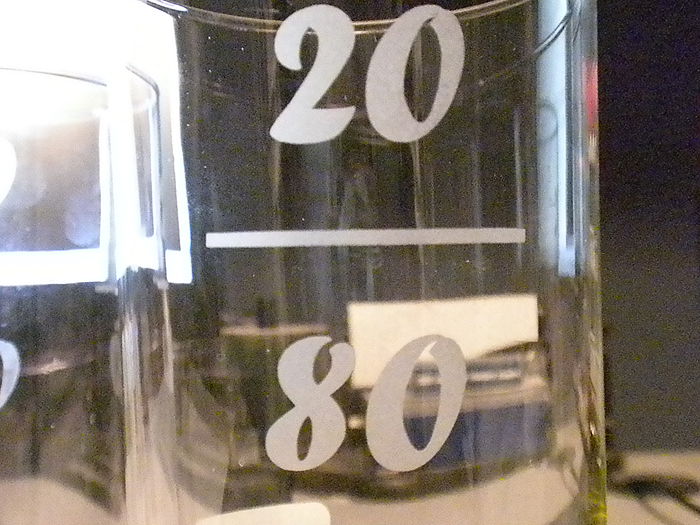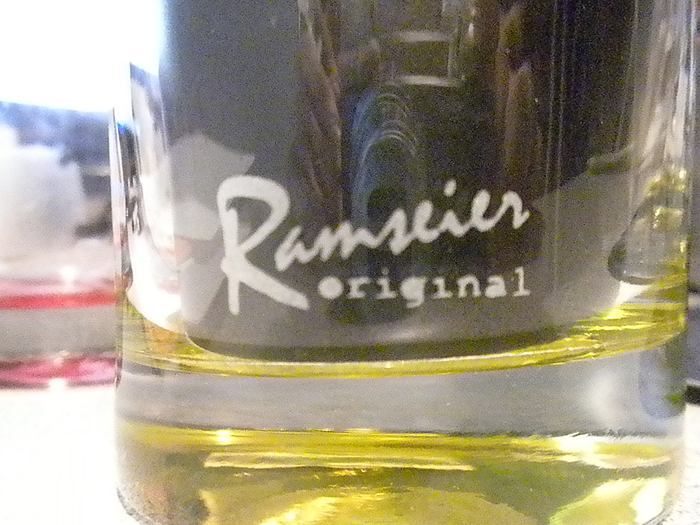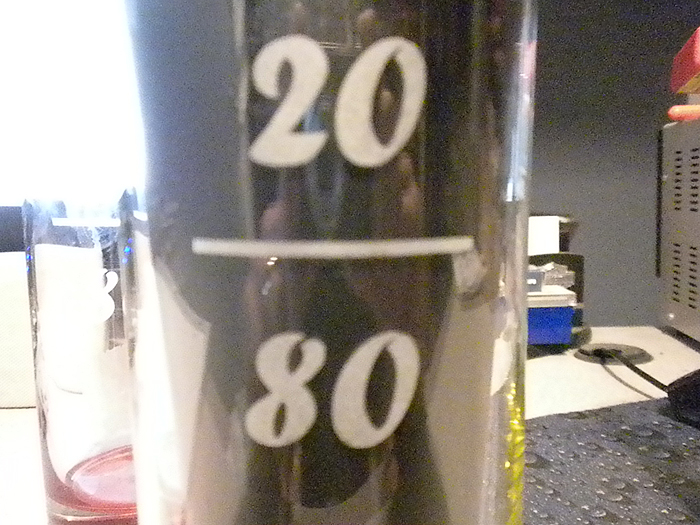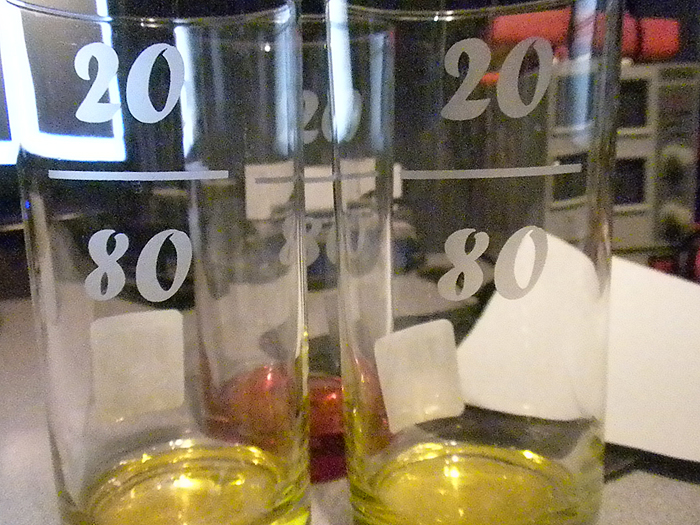 overall the blasting is BEST IMHO… but the cream 'does' work ok. Its great to be able to have this ability/option now..
Silhouette Cameo + etching cream/air eraser + Dollar Store = great, cheap gifts!