I am posting my ezWeather desktop widget I wrote.
this is an ON-LINE version.. (as not to waste bandwidth on people dl'ing the .exe just for feedback)
Preview: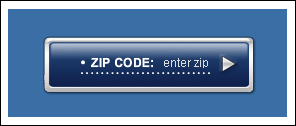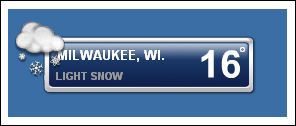 http://www.dmstudios.net/demos/ezWeather/ezWeather_v1.0_web.html
ezWeather, will be compiled to an .exe for distribution (fun), it is XML based and uses the Yahoo! Weather services rss/xlm feed.
USA zip codes only (sorry)
I think it checks for weather updates every 30 minutes or so..(I dont recall off hand!) lol
(RIGHT CLICK & DRAG will let you move/position the widget when in .exe)
(ESC key kills/closes app... in .exe)
Download the real widget here:
http://dmstudios.net/demos/ezWeather/ezWeather_v2.0.zip
(this cannot be used in any personal website or personal use without EXPRESS permission from myself in ANY CASE) I am posting here for feedback only).. if you require its use.. you MUST ask first..there may be a licensing fee.
feedback appreciated.