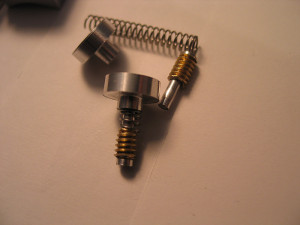 I never posted these... and just recently remembered about them when reading Ace's Obi TPM run thread.
I posted on them..(did a quick sketch while at work to help explain it).. to maybe offer help.. (but no one even acknowledged I posted... boo hoo.. poor me.. right?!)


lmao!
Erv drove into me 'document everything'.. (so here I am.. maybe it'll help fix a cram-fu problem!)
anyways.
I worked on a few different ideas of 'mechanical' switches or methods to trigger latching/momentary switches when I got those illuminated switches a while back..and then again when I started working on 'cores' and all components secure to it (ie: Easterns x-mas gift/x-core..integrated switch)
(Im sure you've seen a few here and there..but I dont think these plunger style ones ever)..
I suppose it depends on your specific application/project but (again) the idea is sound/stable..
yanking the pic I made in Ace's Obi run thread..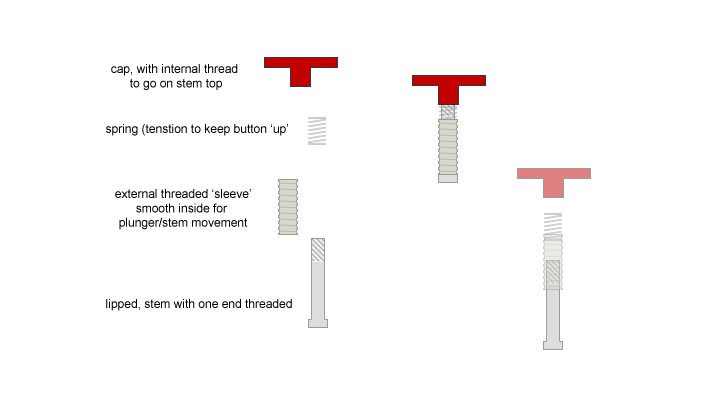 for myself,.. these were to serve several purposes.. solvable by either changing the length of the outer threaded sleeve, the length of the 'plunger'...or both. =)
a shorter length threaded outer sleeve lets you thread directly into the hilt...(for switches that are very close to the top of the hilt)
a longer length threaded outer sleeve lets me thread into the hilt..but ALSO my core (or delrin disk..etc)
when I do this..I need a longer plunger end as the switch is usually set deeper and not at the top by hilt/hole.
these are all garage/hacked, home machined..etc Im sure if Ace tackled this, they would turn out much nicer,,and the fit and finish of course would be top notch. (even maybe a lip or something to stop screwing all the way in)
only con I have found so far is its a bit difficult to screw in the threaded sleeve sometimes.. (you need to tape up some needle nose pliers and get to turnin'!) lol
(this is actually how I am planning on finishing my own personal Obi hilt using the bike vale and red button as my switches) (one of these days, right?)


ok just so there is some Proof in the puddin',..another proof of concept..(PoC)
some pics:
part(s) breakdown: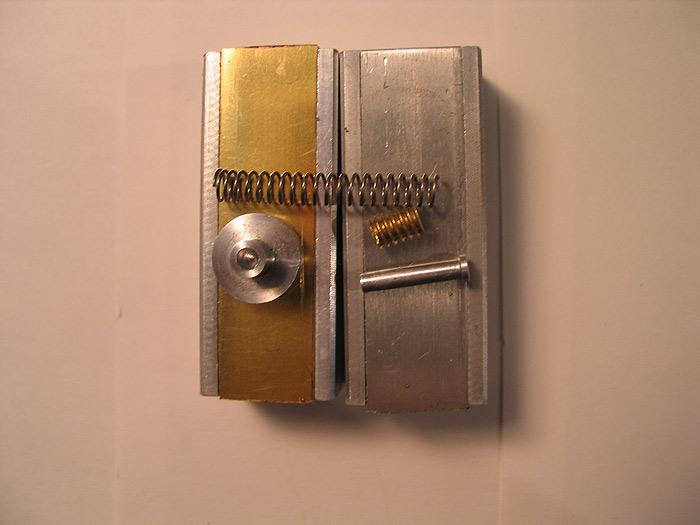 (on top of some TCSS boxes..with some brass and aluminum strips I cut out..same thickness..they turned out good..need to sand edges..and buff)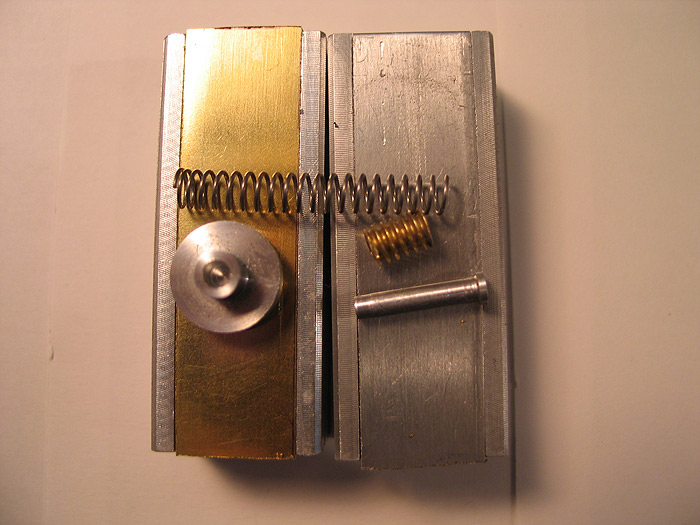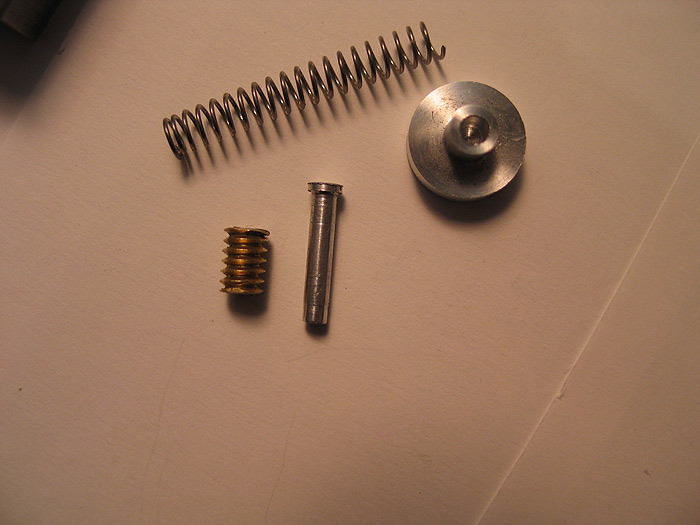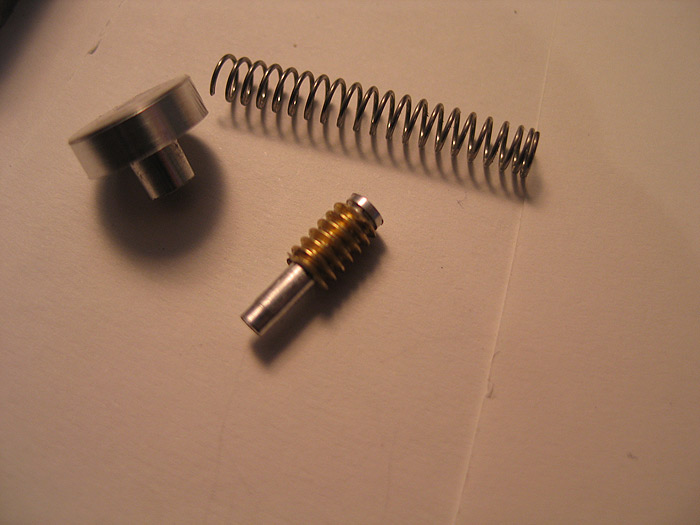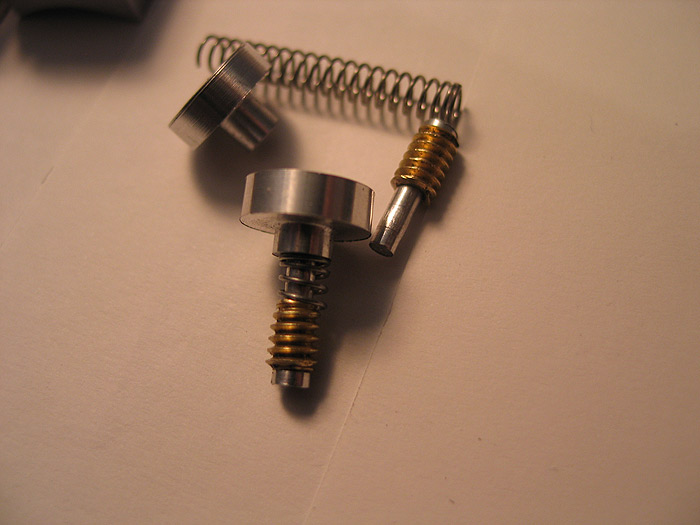 this is NOT fully screwed in.. but it is also a longer sleeve version.. cut the sleeve in half..
and you can even counter sink/bore the switch end to get it lower/closer to the hilt if you wanted.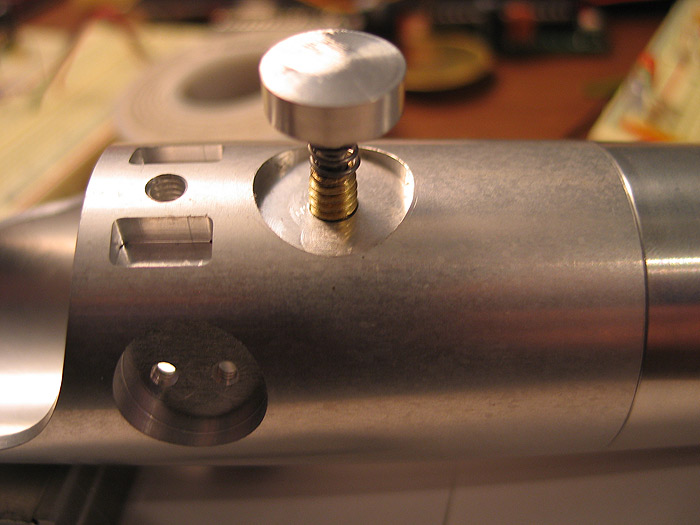 see how it works/side view: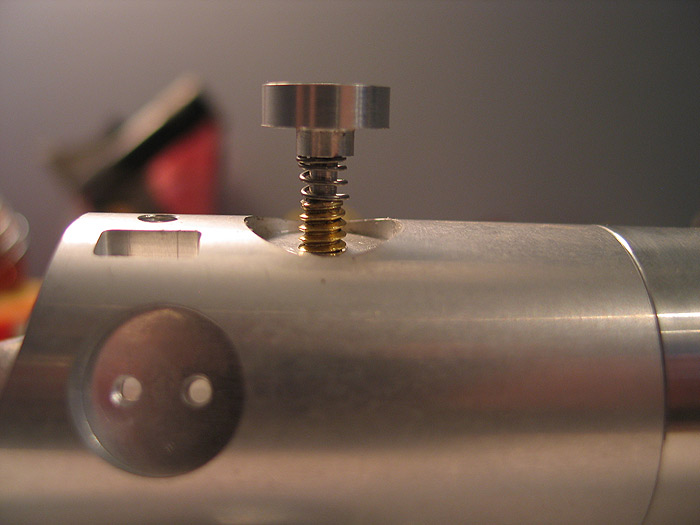 shorter plunger see how it goes into hilt to trigger your switch.. of course these are changeable to any length to fit the depth needed.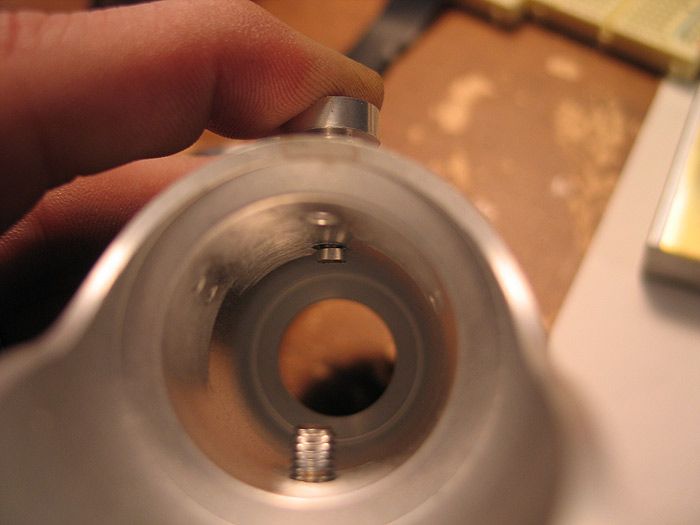 and not-engaged: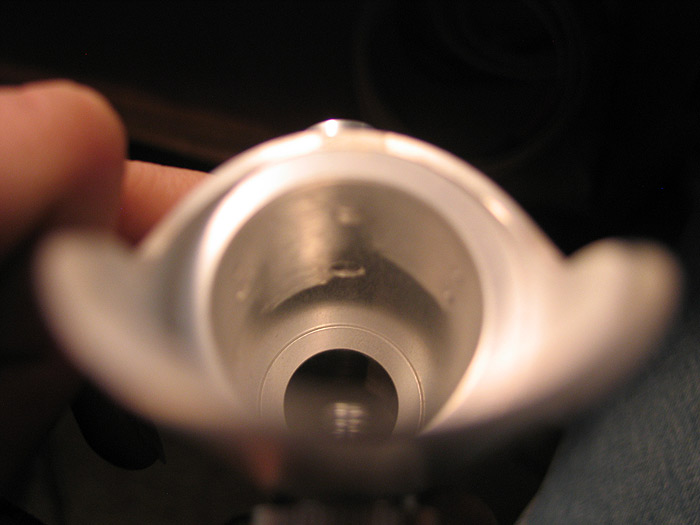 I have two more that are going to go on top of one of these control box.so the switches are on top of the 'cover' and spring like this.
anyways..hope 'someone' enjoys them.. LOL
thanks